Civil Engineering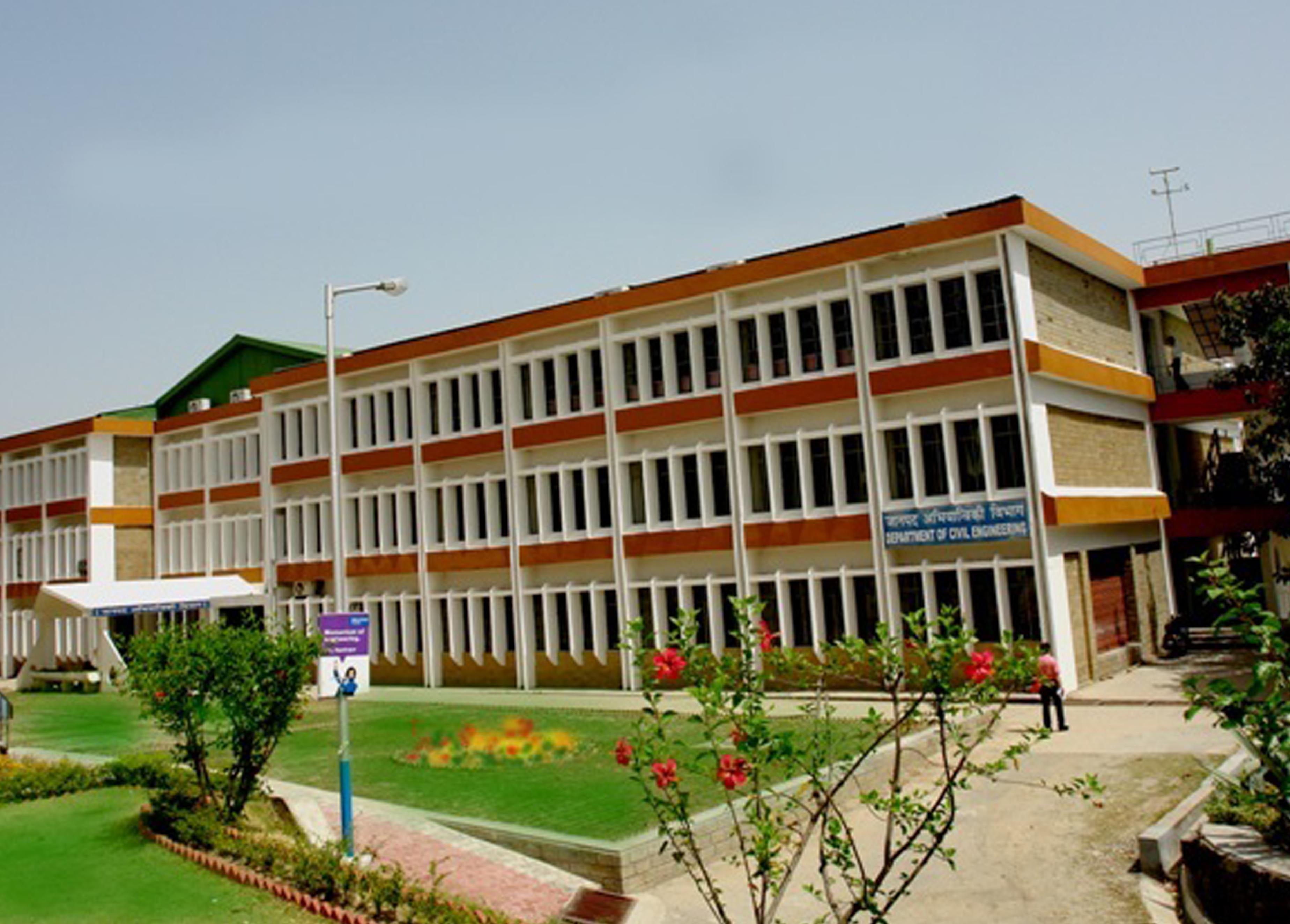 National Institute of Technology, Hamirpur was established in the year 1986 and the Civil Engineering Department is part of the institute since its inception. Civil Engineering is considered to be the most versatile branch among all the engineering branches. It is the branch with lot of diversity right from structural to transportation engineering, environmental to hydrology to hydraulics engineering, geology to geo-technology to earthquake engineering; Civil Engineering can be considered as a single largest branch among all the engineering branches. Being one of the primary Engineering Departments of the Institute, the Department of Civil Engineering offers B. Tech., M. Tech. and Ph.D. degrees programmers, accredited by National Board of Accreditation for five years since January 2008 and has been imparting quality education to its students
Objective


To provide quality education and training to our graduates to cope up with international standards.
To conduct regular continuing education and community development programmers.
To provide extension and consultancy services to Government, private, public and industrial sectors.
To excel in Industrial Research and consultancy with appropriate national and International linkages and to maintain highest standards in the field of Civil Engineering.
To be the best-rated departments in India and world in terms of teaching and quality, research contributions, high-end consultancy and academic leadership.


Vision
To provide excellent technical education in civil engineering for preparing competent engineering professionals with high ethical values trained for lifelong learning and service to the society.
Mission
To impart quality and value based technical and professional education in civil engineering for providing solution to real life problems with dedication towards societal issues,research and continuous learning.
Professor
Sl.No
Name
Area(s) of Interests
Email
Profile
1
Prof. Ravi Kumar Sharma
Soil Dynamics
ravi@nith.ac.in
View
2
Dr. Raman Parti
TRANSPORTATION ENGINEERING
ramanp@nith.ac.in
View
3
Prof. R.K. Dutta
Geotechnical Engineering
rkd@nith.ac.in
View
Associate Professor
Sl.No
Name
Area(s) of Interests
Email
Profile
1
Dr. Surjit Singh Katoch
Environmental Engineering
sskatoch@nith.ac.in
View
2
Dr. Pardeep Kumar
Structural Engineering
pkumar@nith.ac.in
View
3
Dr. Rajeshwar Singh Banshtu
Engineering Geology/Natural Disasters
banshtu@nith.ac.in
View
4
Dr. Vijay Shankar
Water Resource Engineering
vsdogra@nith.ac.in
View
5
Dr. Vijay Kr. Bansal
Construction Management
vkb@nith.ac.in
View
Assistant Professor Grade-I
Sl.No
Name
Area(s) of Interests
Email
Profile
1
Dr. Umesh Kumar Pandey
Structural dynamics, Dynamics of cracked concrete structures
ukp@nith.ac.in
View
2
Dr. Chander Prakash
Geo-Informatics
chandermanali@nith.ac.in
View
3
Dr. Sunil Sharma
Transportation Engineering
sunils@nith.ac.in
View
4
Dr. Amrit Kumar Roy
Wind Engineering / Structural Engineering
amritroy@nith.ac.in
View
Assistant Professor Grade-II
Sl.No
Name
Area(s) of Interests
Email
Profile
1
Dr. Dharmendra
Environmental Engineering & Pollution Control
djha@nith.ac.in
View
2
Dr. K.Nallasivam
Structural Engineering[Structural Dynamics]
nallasivam@nith.ac.in
View
3
Dr. Joy Pal
Structural Engineering
jpal@nith.ac.in
View
4
Dr. Joseph Tripura
Water Resources Engineering
jtripura@nith.ac.in
View
5
Dr. Manendra Singh
Geotechnical Engineering/Soil Dynamics
manendra@nith.ac.in
View
6
Dr. Ray Singh Meena
Water Resource Engineering
rsmeena@nith.ac.in
View
7
Dr. Jitendra Singh Yadav
Geotechnical Engineering
jyadav@nith.ac.in
View
8
Dr. Vimal Kumar
Structural Engineering
vimalkumar@nith.ac.in
View
Office Staff
Sl. No.
Name
Designation
Phone No.
Email
1
Sh. Jatinder Kumar
Assistant SG-I
254301
Jatinderk@nith.ac.in
Technical Staff
1
Sh. Balbir Singh
Sr. Technical Assistant
254308
bsingh66666@nith.ac.in
2
Sh. Parkash Singh
Sr. Technician
254311
parkashsingh85@nith.ac.in
3
Sh. Naresh Kumar
Technician
254305
-
Labs
6
Dr. Surjit Singh Katoch
Head of Department
Civil Engineering
National Institute of Technology Hamirpur
Himachal Pradesh, Pin No. 177005, India.
Phone No. : 01972- 254300
HoD Email : head.ce@nith.ac.in
Office Email : office.ce@nith.ac.in