Centre for Energy Studies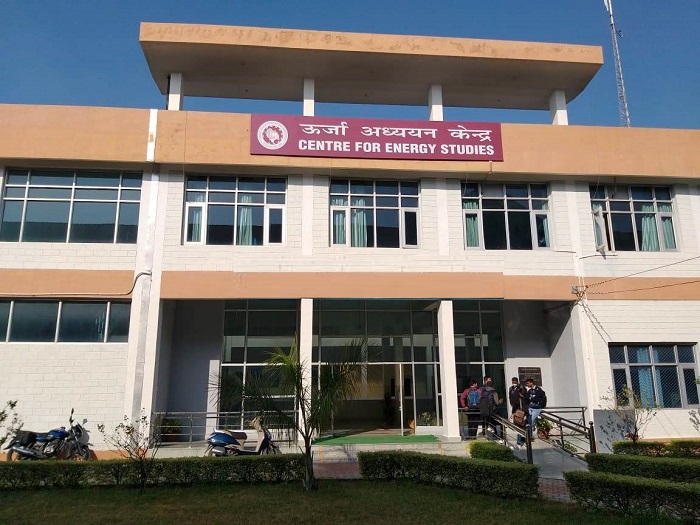 Welcome to the Centre for Energy Studies!

Established in June 2009, as the Centre for Energy & Environment, at the esteemed National Institute of Technology, Hamirpur. Our mission is to address critical energy and environmental issues. We are dedicated to advancing knowledge and expertise in the field of energy and environment and sustainability through our comprehensive postgraduate programs in M. Tech. (Energy Technology) and Ph.D. in Energy & Environment since July 2010.

At the Centre, we not only focus on imparting quality education but also actively engage in cutting-edge research and development activities. Our dedicated team of researchers and experts collaboratively work towards finding innovative solutions to energy-related challenges and their impact on the environment. By promoting energy efficiency and advocating for the adoption of alternate and renewable energy sources like solar, wind, hydro, biofuels, bioenergy, fuel cells, hydrogen energy, and more, we strive to find the sustainable solutions for overgrowing environment and energy problems with minimizing our ecological footprint.

In addition to our academic programs, we also conduct specialized training sessions and workshops in priority areas of energy and its nexus with the environment. Our aim is to enhance knowledge dissemination, foster industry-academia collaboration, and equip professionals with the necessary skills to tackle the current demand in the field of energy and environment.
As a leading center of excellence in energy studies, we are committed to making a meaningful impact by addressing the energy challenges of today and shaping a sustainable future. Join us on this exciting journey as we explore, innovate, and contribute towards a greener and more sustainable world.

Vision & Mission
Vision
To achieve excellence in research, technology, and human resource development in the area of sustainable energy.
Mission
To provide multidisciplinary education, research & development solutions with a focus on clean energy sources.
To identify energy, environmental concerns & policy issues to provide local and global solutions towards sustainability.
To promote energy education, environmental awareness, entrepreneurship development, and National & International collaboration for technology transfer.
To provide high-quality trained professionals for the Institutions/ Industry in the country and worldwide.
Professor
Sl.No
Name
Area(s) of Interests
Email
Profile
1
Prof. N. S. Thakur
Solar Thermal, Heat Mass Transfer, Refrigeration and Air Conditioning, Biomass Gasification, Hydro-Power
nsthakur@nith.ac.in
View
Assistant Professor Grade-I
Sl.No
Name
Area(s) of Interests
Email
Profile
1
Dr. Mamta Awasthi
Environment,Bioremediation, Biofuels, Bioenergy, Environmental Microbiology, Phycology
mamta@nith.ac.in
View
List of Laboratories
25
Projects and Grants to the Centre:
2022-23, Rs.41.04 LakhsScalable Small Scale Business Model For E-Waste Management Through 3Rs,Deep Learning Collection System And Market Chain.
2012-2013, 50 LakhsCapacity building of Various Institutions running UG & PG Courses in RenewableEnergy, Ministry of New & Renewable Energy.
2011-2012, 10.67 Lakh Installation of Solar steam cooking system at Neelkanth Boys Hostal, NIT Hamirpur, Ministry of New & Renewable Energy.
2011-2012, 95 Lakhs Establishment of State Level Energy Park at NIT Hamirpur, Ministry of New & Renewable Energy.
2011-2012, 30Lakhs UNDP/GEF Global Solar Water Heating Project: Performance Evaluation of Flat Plate Collector (FPC) and Evacuated Tube Collector (ETC) based Solar Water Heating System for cold regions, Ministry of New & Renewable Energy.
Dr. Mamta Awasthi
Head of Department
Centre for Energy Studies
National Institute of Technology Hamirpur
Himachal Pradesh, Pin No. 177005, India.
Phone No. : +91-1972 -254749
HoD Email : head.ces@nith.ac.in
Office Email : office.ces@nith.ac.in